---
POPULAR CHOICE
Chartering a minivan / van at short notice in Singapore can sometimes be impossible. This is due to the high demands during peak periods. The minivan / van is a very popular choice for both the locals and tourists coming over to Singapore.
---
DEFINITION
Minivan / van is a large or higher capacity vehicle that can take more passengers than a conventional car. There are many other terms for it. Minibus, mini coach, charter van, maxi taxi and maxi cab are some of the terms being used.
---
COST SAVING
It can take up to 13 passengers! Definitely a wise and good economic choice if you have a big group of people. Instead of engaging multiple taxi, getting a minivan / van is much more practical. This not only can save you money but also precious time getting the whole lot to a destination in multiple vehicles.
---
BIGGER LUGGAGE CAPACITY
The minivan / van has a bigger luggage capacity compared to a normal maxi cab. It can take at least 10 x 28″ luggage with 9 passengers. That's a lot of boot space for your convenience!
---
VERSATILE
The minivan / van is very versatile in terms of why it is being used for. Our customers have charter and book it for the various usages.
Weddings
Birthday Parties
Shuttle Service
Workers Transportation
School Bus Services
Airport Transfers
Hotel Transfers
Bulk Transfers
and many more!
---
Our minivan charter booking services is available for airport transfers, hourly and daily charter. To avoid disappointments, we recommend making advance booking for our services.
---
MAXI CAB
7 SEATER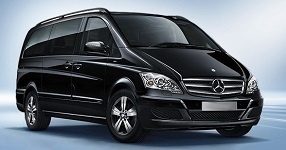 PRICING
SEATING CAPACITY
7 PASSENGERS
LUGGAGE CAPACITY
6 x 28″ LUGGAGE
.
ONE WAY TRANSFER
$55
ARRIVAL
(AIRPORT / CRUISE)
$65
HOURLY CHARTER
(3 HOURS)
$165 ($55 PER HOUR)
DAILY CHARTER
(10 HOURS)
$500 ($50 PER HOUR)
MINIVAN
9 SEATER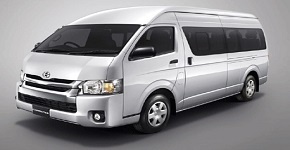 PRICING
SEATING CAPACITY
9 PASSENGERS
LUGGAGE CAPACITY
6 x 28″ LUGGAGE
.
ONE WAY TRANSFER
$65
ARRIVAL
(AIRPORT / CRUISE)
$70
HOURLY CHARTER
(3 HOURS)
$195 ($65 PER HOUR)
DAILY CHARTER
(10 HOURS)
$600 ($60 PER HOUR)
MINIBUS
13 SEATER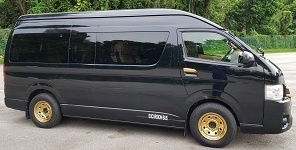 PRICING
SEATING CAPACITY
13 PASSENGERS
LUGGAGE CAPACITY
10 x 28″ LUGGAGE
WITH 9 PASSENGERS
ONE WAY TRANSFER
$70
ARRIVAL
(AIRPORT / CRUISE)
$80
HOURLY CHARTER
(3 HOURS)
$210 ($70PER HOUR)
DAILY CHARTER
(10 HOURS)
$650 ($65 PER HOUR)
---
---