We are a leading and trusted transportation company. We have been providing maxicab, big limousine taxi, chartered bus, chartered van and mini coach bus booking services in Singapore. Our clients has been using our transport fleet for their personal and even corporate needs.
---
DEFINITION
Maxicab in Singapore generally refers to any vehicle with passenger capacity higher than a conventional car and is offering paid transportation services. There are other terms such as chartered van, minivan, mini coach, maxi taxi, jumbo taxi and MPV taxi.
---
SERVICES
Our customer have engaged our maxicab for various services. We provide the following services.
Airport Transfers
Cruise Transfers
Ferry Terminal Arrivals
Hotel Transfers
City Transfers
Hourly Charter
Daily Charter
and many more!
---
TRANSPORTATION SOLUTION
For whatever reasons you need a maxicab, we are your transportation solution. At our disposal, we have different variety of vehicles to meet your needs. Below are the vehicles we have at our disposal for you to choose from.
Mercedes Benz Viano 7 Seater
Mercedes Benz V Class 7 Seater
Mercedes Benz E Class 4 Seater
Toyota Vellfire 6 Seater
Toyota Alphard 6 Seater
Toyota Hiace Commuter 13 Seater
Mitsubishi Rosa 23 Seater
---
OUR GUARANTEE
Limo Maxi Cabs Pte Ltd have been rated highly in Google and Facebook. We strive to continue providing excellent transportation services and gaining more customer satisfaction all around the world. You may ask why us? Simply because we are driven to deliver. Whenever, wherever.
---
MAXI CAB
7 SEATER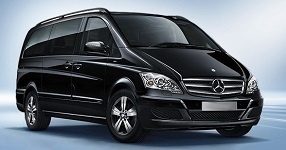 [expand title="PRICING"]
SEATING CAPACITY
7 PASSENGERS
LUGGAGE CAPACITY
6 x 28″ LUGGAGE
.
ONE WAY TRANSFER
$55
ARRIVAL
(AIRPORT / CRUISE)
$65
HOURLY CHARTER
(3 HOURS)
$165 ($55 PER HOUR)
DAILY CHARTER
(10 HOURS)
$500 ($50 PER HOUR)
[/expand]
MINIVAN
9 SEATER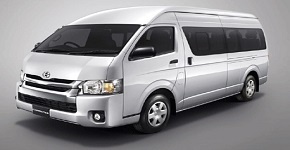 [expand title="PRICING"]
SEATING CAPACITY
9 PASSENGERS
LUGGAGE CAPACITY
6 x 28″ LUGGAGE
.
ONE WAY TRANSFER
$65
ARRIVAL
(AIRPORT / CRUISE)
$70
HOURLY CHARTER
(3 HOURS)
$195 ($65 PER HOUR)
DAILY CHARTER
(10 HOURS)
$600 ($60 PER HOUR)
[/expand]
MINIBUS
13 SEATER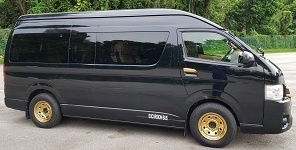 [expand title="PRICING"]
SEATING CAPACITY
13 PASSENGERS
LUGGAGE CAPACITY
10 x 28″ LUGGAGE
WITH 9 PASSENGERS
ONE WAY TRANSFER
$70
ARRIVAL
(AIRPORT / CRUISE)
$80
HOURLY CHARTER
(3 HOURS)
$210 ($70PER HOUR)
DAILY CHARTER
(10 HOURS)
$650 ($65 PER HOUR)
[/expand]
---
---